Centralised and digitally managed modern quality management systems have many business benefits:
Increases the marketability of the company
Improves the reliability of information
Improves the quality of quality management
Increases customer satisfaction
Improves internal communication
Increases the efficiency of areas and the company
Reduces risks
Reduces resource requirements for administrative activities
Reduces operating costs
Increases attractiveness to customers
In addition, most certification standards have documentation and information-intensive verification procedures. To obtain certification, service providers and manufacturers need to collect, store, update and share a large library of documents, with up-to-date access to the latest documentation versions. Paper-based documents and processes can only be managed and updated with a lot of effort, time and cost. Digitising document processes has huge benefits in simplifying and streamlining the certification process for companies and organisations.
Modernising document management and digitisation has never been more relevant than now. Cutting-edge organisations are increasingly realising that when managed strategically through a document management system, the digital documents required by compliance can underpin more efficient business processes and provide advanced insights that are critical to digital transformation.
Digitisation of the quality management system is part of continuous improvement
There is therefore much more potential in digitising quality system data. Digitalisation allows for advanced analysis of quality data, so that trends can be seen and threats can be quickly identified. It allows a company to intervene before a problem occurs, and if it does occur, the causes can be identified from the data. If the data is reliable enough, companies can use it to make real knowledge-based decisions.
However, companies must be prepared to make further changes in quality.
Ensure quality data
Many businesses have already made the move from paper documents to electronic documents. Yet they run into problems with this change, as it is not true digitisation. Unstructured documents, such as PDFs, are difficult to search and data from them is difficult to use. Organisations can overcome this if the data is digitised, accessible through structured documents and available on a common platform.
Organisations can further improve the quality of data by generating data instantly into the system, rather than writing it on a piece of paper first. Eliminating this step allows for automatic flagging of discrepancies and collaborative sharing and review of information.
Digitise processes and ensure data integrity
Quality digitisation also means digitising workflows and processes related to documents and quality activities. For example, if development changes a parameter, this can have consequences for the entire manufacturing process and product lifecycle. These changes should be automatically visible to everyone, so that the consequences are visible to all stakeholders and changes can be made easily and quickly. Everyone should work with the same set of data at all times, available from a single data source. This is ensured by digitally connecting different areas, integrating processes and systems.
Digitalisation requires a good quality culture
The digitalisation of quality management also requires that everyone takes responsibility for quality. This is not the responsibility of just one department, but of the whole company. Documentation is important, but it is not enough. Understanding the impact of every activity on quality and the relevance of data quality and integrity must be part of every employee's mindset. 
So digital transformation is much more than just making documents available in electronic form. It is about digitising and linking processes and data, which must be reliable and of high quality. With this approach, quality and legal compliance can be easily achieved. And it gives organisations a good basis for good decision-making.
Aloha Informatika Ltd. provides tools and support in the area of quality assurance with the ISOCloud integrated quality management system.
Our expert consultants will assess your needs and prepare a customized quotation, demonstrate the system.

Zsolt Vámosi
Business analyst at Aloha Informatika Ltd.
Email: vamosi.zsolt@aloha.hu
Zsolt Vámosi has been involved in business process analysis for 20 years in software development projects, including successful projects for MOL, BNP Paribas, EGIS, DPD, Mint. He has been involved in quality software development for two years and in the design of the ISOCloud quality system.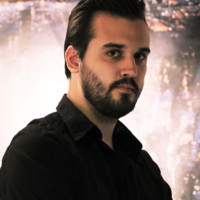 Gergely Harsay
Aloha Informatika Ltd. product owner
Email: vamosi.zsolt@aloha.hu
Co-author of the article is Gergely Harsay, product owner of Aloha Informatika Kft. Between 2012 and 2018, Gergely worked mainly in web technology based software development, print process management and image design. For two years he has been coordinating the development of the Hungarian Banknote Printing Company Zrt and the ISOCloud quality management system with Zsolt Vámosi.
Cím
1117 Budapest, Alíz utca 1.
(Office Garden irodaház, B épület, 7. emelet)
Kérjen demót
és
ingyenes tanácsadás!
Kollégáink 24 órán belül felveszik önnel a kapcsolatot.