For more than two decades, digitalisation has been influencing our society, accelerating our economy, opening up new business models and new sources of revenue, making our processes more efficient and our daily lives easier.
Yet the resistance has so far been greater than the need to implement long overdue changes. But in 2020, people's mindsets will have changed in a single stroke. Digital solutions that we thought would only become part of everyday life in the next generation have suddenly become indispensable to getting our daily work done.
In a short space of time, entire teams in companies have been provided with the technical prerequisites for working from home, and it has become socially accepted that working does not necessarily mean being on the company's premises.
The current crisis has shown us that digital change – simplifying business processes and using digital tools – is both possible and necessary.
Research in 2020 also confirms that companies that have digitised their processes earlier are better placed to survive the crisis. The time for resistance is over, everyone has realised.
We are living in an era of digital transformation, where companies and organisations are investing heavily in new technologies and many are undertaking large-scale digital transformation to radically improve traditional business models and manufacturing processes.
The role of audit professionals is also changing in response to the digital transformation of companies. The increasing amount of data that comes with automation will enable high quality audits to be carried out, allowing quality assurance professionals and auditors to focus more on identifying risks and uncovering new business opportunities. This evolution of auditing will lead to greater interconnectivity and transparency, resulting in greater stakeholder confidence.
Want to know how ISOCloud can help you in your current situation? Our experts are waiting for your call!

Zsolt Vámosi
Business analyst at Aloha Informatika Ltd.
Email: vamosi.zsolt@aloha.hu
Zsolt Vámosi has been involved in business process analysis for 20 years in software development projects, including successful projects for MOL, BNP Paribas, EGIS, DPD, Mint. He has been involved in quality software development for two years and in the design of the ISOCloud quality system.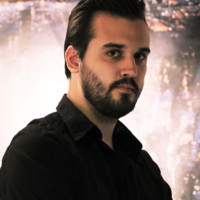 Gergely Harsay
Aloha Informatika Ltd. product owner
Email: vamosi.zsolt@aloha.hu
Co-author of the article is Gergely Harsay, product owner of Aloha Informatika Kft. Between 2012 and 2018, Gergely worked mainly in web technology based software development, print process management and image design. For two years he has been coordinating the development of the Hungarian Banknote Printing Company Zrt and the ISOCloud quality management system with Zsolt Vámosi.
Address
1117 Budapest, Alíz street 1.
(Office Garden office building, B building, 7. floor)
Ask for Demo
and
free consulting!
You will be contacted within 24 hours.