ISOCloud is a professional IT solution to fully support companies' quality management activities.
As an integrated quality management software, it primarily facilitates the quality management activities of companies, with a focus on document management, workflow management, risk management and monitoring.
ISOCloud's modules allow the storage of data stored in electronic documents of the quality management system in a structured database. The modules are interconnected so that data links can be tracked across the entire quality management system and the quality management system managers have immediate access to up-to-date information.
The system also has the option of building in real-time sensor connections, allowing real-time monitoring and automatic response.
The ISOCloud quality management software was designed to be an easy-to-implement, logical quality management tool that supports the daily work of all actors involved in the processes. It operates in a Microsoft Office 365 environment and can be hosted in the cloud or on-premises.
The ISOCloud solution, which supports ISO or other quality management systems, is ideal for anyone from medium-sized companies to multinational corporations for whom quality assurance is vital.
ISOCloud is built on top of Microsoft's modern server infrastructure components in an Azure environment, using primarily the TypeScript programming language. It runs on Microsoft Azure™ and Microsoft SharePoint™ platforms. The former provides the system engine and the latter the user interface for the application. The ISOCloud application can be deployed in both on-premise server environments and Microsoft Office 365™ Cloud environments. Furthermore, in a Cloud environment, the integration of Office 365 and SharePoint into a complete online workflow can be leveraged.
Aloha Informatika Ltd. in the field of quality management
Our relationship with quality management support dates back to 2001. This is when we started to implement ISO Achiver, a Lotus Notes based software. After many successful projects, the basic platform started to die out on the market. In 2008, we released our first self-developed software, which was already running on Microsoft SharePoint 2007, and then we redeveloped the tool to the 2013 version, which tested well in large enterprise environments.
Businesses and professionals who properly deploy and operate quality management systems contribute significantly to the day-to-day reliable operation of their organisation. This diverse and multifaceted work can be efficiently supported by IT solutions that streamline processes and prepare for audits, ultimately contributing significantly to the secure day-to-day operation of the company.
Aloha Informatika offers its customers an integrated quality management solution that provides state-of-the-art tools to support the daily work of quality management professionals and company managers.
These tools:
help you to customise your system easily and cost-effectively
support a wide range of standards in the market
cover the entire quality management process
(document management, audit support, workflow, etc.)
all this is done with a process approach and effective risk analysis
Want to know how ISOCloud can help you in your current situation? Our experts are waiting for your call!

Zsolt Vámosi
Business analyst at Aloha Informatika Ltd.
Email: vamosi.zsolt@aloha.hu
Zsolt Vámosi has been involved in business process analysis for 20 years in software development projects, including successful projects for MOL, BNP Paribas, EGIS, DPD, Mint. He has been involved in quality software development for two years and in the design of the ISOCloud quality system.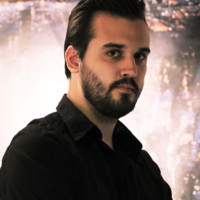 Gergely Harsay
Aloha Informatika Ltd. product owner
Email: vamosi.zsolt@aloha.hu
Co-author of the article is Gergely Harsay, product owner of Aloha Informatika Kft. Between 2012 and 2018, Gergely worked mainly in web technology based software development, print process management and image design. For two years he has been coordinating the development of the Hungarian Banknote Printing Company Zrt and the ISOCloud quality management system with Zsolt Vámosi.
Address
1117 Budapest, Alíz street 1.
(Office Garden office building, B building, 7. floor)
Ask for Demo
and
free consulting!
You will be contacted within 24 hours.